Toothbrush facts your dentist in Seekonk wants you to know
Many toothbrushes crowd the grocery store shelves. From cheap to expensive, electric to manual, it's difficult to choose the right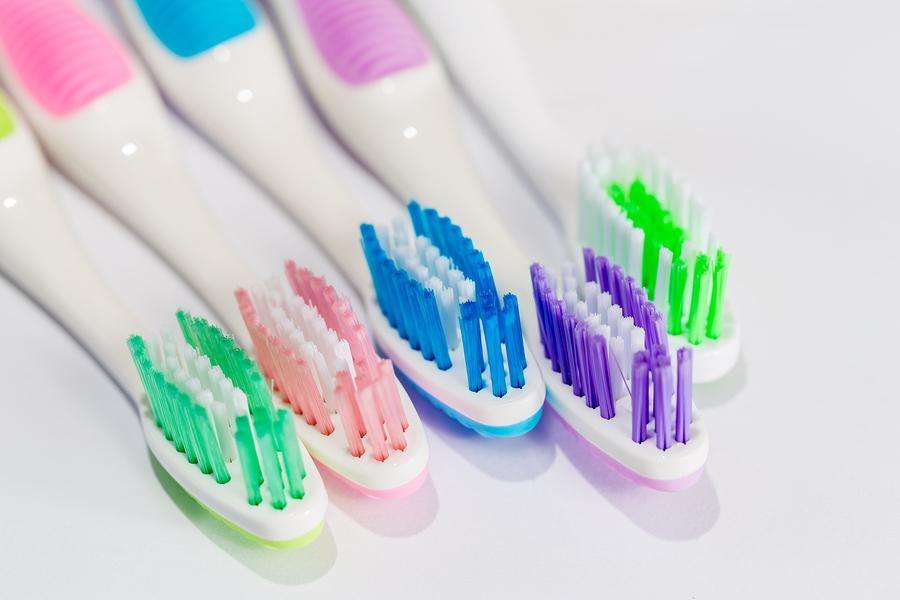 toothbrush for your needs. If you buy the wrong toothbrush, not only will it not clean your teeth effectively, using it can actually lead to sensitive teeth and gums. Dr. Frank Casarella, your family dentist in Seekonk, MA, wants you to know the facts about choosing the right toothbrush.
To choose the right toothbrush, it's important to remember why you are brushing in the first place. Brushing removes the plaque film that clings to your teeth. Millions of harmful bacteria thrive in plaque, and if you leave plaque undisturbed, the bacteria produce toxins which destroy your teeth and infect your soft tissue. Frequent brushing after meals and before you go to sleep can help prevent decay, gum and periodontal disease. You need the right tool, a good toothbrush, to brush effectively.
There are a few simple things Dr. Casarella wants you to look for when you are shopping for your new toothbrush:
You need a soft-bristled toothbrush because medium or hard bristles can cause receding gums and abrasion on your teeth.
Your toothbrush should have rounded bristles which adapt better to tooth surfaces.
You need the right sized toothbrush head which allows you to reach your back molars and clean effectively.
You need a toothbrush with a well-known brand approved by the American Dental Association, not a cheap, dollar store unknown.
Don't hesitate to try the new state-of-the-art sonic or electric toothbrushes. They may be more effective than manual toothbrushes because they flush out all areas of your teeth and gums.
Your family dentist in Seekonk, MA, wants you to change your toothbrush when the bristles begin to slope outward or at least every 3 months. If you've been sick with the flu or a cold, it's vital you change toothbrushes to keep from re-infecting yourself.
When you choose the right toothbrush, it will help keep your teeth and gums healthy and free of decay or gum disease. For more information on how you can maintain a healthy smile for life, call Dr. Casarella, your family dentist in Seekonk, MA. Help your smile by calling today!